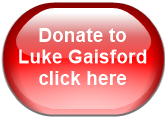 Oct 6th 7th Oct 18
Australian ATV MX Nationals
Collie WA
4TEEN Industries attended the 2018 Australian ATV MX Nationals on the weekend at Stockton Park Collie ,The event being run by The Collie MC and QRWA. The event was really awesome, we pitted in the pits amongst all the action, it had us all on the fence line watching most races, and socialising with many an old acquaintance from years gone by, from the Quad community who had come to watch. It was really good to see all the old faces and have a catch up and reminisce on old events from ATVWA, Coastal, old state rounds and previous WA run Australian Quad Championships., or even just past holidays away. We pretty much all camped at the track, and it was pretty social amongst everyone. Luke Gaisford took the #1 plate in the Pro Class and celebrated with family and friends at the presentation dinner, held in town. What a great way to finish off the event, with an amazing meal celebrating the successes of the weekend.
Racing results
Pro Class
1st Luke Gaisford 2, 2, 2, 1, 1
4th Blake Croonen 4,5,4,5.4
6th Jakob Bosustow 7,7,7,6,5
12th Luke Capogreco 8,10,8,dnf,dnf,12th
Intermediates
2nd Colin Balshaw 4,6,4,4,3
6th Zac Croonen 3,dnf, 7, 5, 2
Veterans
6th Michael Croonen 6,7,8,6,6
Clubmans
6th David Norman 6,7,5,5,6
Junior 250cc Air Cooled
2nd Brooke Hollins 2,1,2,1,2
Junior 250cc hybrid
7th Brooke Hollins 6,11,9,5,6

Sept 16
WA MX Championships
Round 6 Finale
Luke 1st 1st 1st Overall round 6 1st For the 2018 Series 2nd
Blake Croonen 3rd 3rd 3rd Overall round 6 3rd 2018 series 3rd
Colin Balshaw 8th 7th 6th Overall Round 6 7th 2018 series 6th
Jakob Bosustow 5th 5th 7th Overal Round 6 5th 2018 series 7th
Zac Croonen DNF DNF 5th Overall Round 6 18th 2018 series 8th

WA MX Junior Chanpionships
Brooke Hollins dnf 3rd 3rd Overall for the round 6th , for the 2018 series 3rd


Aug 19 2018
WA MX Championships
Round 5
WA MX Championships Round 5 was held on Sunday, 4TEEN Industries rider results Blake Croonen 3rd 5th 3rd and 2nd for the Round, Now overall 2nd in the series. Colin Balshaw 8th 4th 5th coming in 4th for the round sitting in 8th for the series. Zac Croonen 14th 6th 4th for overall 6th and holding onto 7th for the series. Luke Gaisford 1st 2nd dnf 9th for the round, and in 4th for the series. Jakob Bosustow (9th for the series)suffered a huge crash in race 1 and we all hope he heals quickly and will be back at the track for the final round at Coastal Park Sept 16th

WA MX State Championship racing this weekend at WJMC Juniors today saw Brooke Hollins with 4th 3rd 3rd for overall 3rd place in the Junior 250cc class in Round 5

July 22
WA MX Championships round 4
was held at Bunbury today July 22. The weather had threatened the event in the days leading up to the event, but went ahead with long dry periods to make for a good event. The track was heavy and wet and many people suffered DNF and some crashes.
Being such a mix of results for so many, the points became tight for the round, and even tighter for the championship with 2 rounds to go.
4TEEN Industries results for round 4

Jakob Bosustow 2nd 3rd 4th Overall 2nd
Colin Balshaw 5th 8th 6th Overall 4th
Luke Gaisford DNF 4th 1st Overall 7th
Blake Croonen 3rd DNF 3rd Overall 10th
Zac Croonen DNF DNF 7th Overall 19th

For the series
Luke Gaisford 2nd
Blake Croonen 5th
Jakob Bosustow 7th
Zac Croonen 8th
Colin Balshaw 9th
24 competitors have participated in the series thus far.4TEEN Industries


July 21 WA Junior MX Championships
Brooke Hollins amazing day today at Bunbury 3rd 3rd 2nd for overall 2nd place.
This is Brookes first WA MX Junior MX Championship Podium in the junior 250cc class and elevates her to 3rd in the Championship with 2 rounds remaining.
The whole 4TEEN team are so happy for you !

WA MX Championships
June 24 2018
Lightweight MC Byford
Team 4TEEN Industries Results
Luke Gaisford 2 2 1 Overall 1st
Blake Croonen 3 3 2 Overall 3rd
Colin Balshaw 7 9 6 overall 5th
Zac Croonen 8 8 7 overall 7th
Jakob Bosustow dnf 5 5 overall 14th

The racing was fierce at a Dry hard pack Hendley Park circuit, passes were hard to come by
and if you made a mistake the entire field swallowed you up and it affected your overall
position in an instant. It was great to see battles happening all over the track, from the top 5
to the middle group, and even those youngsters in their first year of senior racing. The next round is July 22nd at Shrubland Park Bunbury for the first of 3 sand rounds.


2018 Finke Desert Race
Results for Team Croonen
Blake Croonen Under 40 years class - 3rd outright
Zac Croonen Under 40 years class OOT day 1
Michael Croonen Over 40 Years class - 8th outright

4TEEN Industries
WA MX Quad Championships
April 22 - 2018
Results
17 entries
4TEEN Industries Riders had mixed results on the weekend at Round 2 of the WA MX Championships -
Blake Croonen 3- 3- 3- for 3rd overall
Luke Capogreco 6- 5- 6- Overall 6th
Zac Croonen 7 - 7 -7 overall 7th
Jakob Bosustow 10th - 9th - DNF for overall 15th
Luke Gaisford 2nd - DNF - DNS overall 16th
Blake Croonen recovered from a problematic round 1, and was on equal points for 2nd for the day, taking 3rd by countback. Blake was in a great field of riders putting in the most exciting racing of the day, Im sure everyone will be looking forward to see how that pans out at Round 3. Luke Capogreco put in some amazing races and we hope to see him back at another round this year. Zac Croonen had amazing battles all day while Jakob Bosustow and Luke Gaisford both suffered mechanical problems.



4TEEN Industries
WA MX Quad Championships
April 1 - 2018
Results
17 entries.
1st Luke Gaisford (1.1.1)
3rd Jakob Bosustow (3.4.6)
6th Colin Balshaw (6.8.7)
7th Zac Croonen (7.6.8)
15th Blake Croonen (dnf. 11.4)

4TEEN Industries had mixed results and dramas in round 1 but came away from round 1 looking forward to round 2 in just 3 weeks time at the Beverley Motorcycle Club.

Luke Gaisford won the round with 3 wins after an epic battle and multiple lead changes in races 1 & 2, while race 3 he got the holeshot and took the win by over a minute.
Jakob Bosustow racing in his first Senior Championship event, podium 3rd place, an exciting day for the 16 year old, never taking his eye off the prize and looks forward to every day on the bike.
Colin Balshaw took out one of his best overall round finishes, he loves the Manjimup track and always scores good points here. Colin will miss round 2 of the Championship but will report back from the USA ATV Championships, and rejoin the series in round 3.
Zac Croonen equalled Colin Balshaws points, was fit and strong and on track for his upcoming Finke assault.
Blake Croonen showed great speed, although some technical problems cost him great results, Blake was caught up in the first corner in the last moto, and got back to 4th place pushing himself and his bike to new highs.
Brooke Hollins raced the Junior 250cc Class on Saturday and maintained 4th place in all motos, and 4th overall, this young 12 year old had great battles in all moto's and cant wait for round 2 to do it all again.




The 2018 Western Australian Motocross Championships Round 1 will start on April 1 at the Historic Cosy Creek Circuit at Manjimup. Having staged the Motocross of Nations in 1992 and having hosted a World MX GP round in 1993, and many years of the infamous Manjimup 15000, the circuit history is one of prestige. Manjimup is one of the favourites among many a rider and having a Manjimup 15000 trophy on your shelf always holds pride of place for those lucky enough to have won one. In saying this the Manjimup club will host its very first WA State Championship round and it will be a double header with Juniors on Saturday and Seniors on Sunday.

4TEEN Industries is proud to announce their newest rider Brooke Hollins #60, having won both 90cc Limited and Competition National Titles in 2017, Brooke will compete as a rookie in the Premier Junior 250 Class and is looking forward to competing alongside some of the fastest Junior riders in Australia. Brooke has put in a big off season on and off the bike and always cant wait to race.

4TEEN Industries Western Australia #2 Blake Croonen goes into this year a hot favourite, in his 3rd year on Pro Quad MX Gate, he has shown great maturity, strength, increased speed and patience. Blake Has also put in a huge off season on and off the bike and will be one to watch in 2018 at State and National level. Colin Balshaw loves the Manjimup track and even though its just days prior to him flying out to the USA, he couldnt miss this historic event. Colin claimed 7th overall in the 2017 series and will split his race time between MX and Enduro's. 4TEEN Industries #29 Jakob Bosustow is the 2017 Australian Junior 250cc National Champion, he is 16 and has stepped up into the big game on the WA Pro Quad MX grid with some of the fastest riders in the country. Jakob has many hurdles to jump this year, racing in a larger field of riders and stepping up to the 450cc Quad is a challenge Jakob is loving, we are all looking forward to watching Jakob show how good of a rider he is.

4TEEN Industries #14 Luke Gaisford the 2017 Australian Pro QUAD MX Champion will be competing at all rounds of the WA Championships. Luke spent 2017 Racing in The Netherlands and represented Australia at the Quad of Nations in Italy., a huge year in anyones books. Luke will spend this year racing, training the young 4TEEN riders and promoting the sport of Quad racing, whether it be at a Nationals, State, Go Moto or Enduro.
4TEEN Industries Opens up their training days to lots of riders and welcomes anyone who wants to come along and be part of training on and off the track.
Wayne Dickinson, Luke Capogreco, Zac Croonen, Michael Croonen, Jim Farr, Glen Ashworth & Taylor Goldfinch are all part of the extended 4TEEN Industries crew and we hope to see them all riding or competing at certain events throughout the year.