Summercross 2015
Well if you follow us on facebook or instagram you will know we ride most weekends all over the place, tracks and dunes, farms, ride parks etc. This weekend we thought our 4TEEN Industries group ride would be at Summercross 2015 just all us mates underlights on a motocross track but with one difference , a huge crowd watching on.... all good we all had a great time and it was brilliant to share the experience and my 5th win in a row with all my closest friends Colin Balshaw, David Norman, Luke Capogreco & Zac Croonen, some who hadnít ridden such an event prior to this. We also had Tyron Robertson back from the US, Mike Murphy from the ATV Club a new guy Ben Hall, Shaun Woodhead and Daniel Soltoggio and Jordan Dummett. Great night guys loved it. Thanks to the Coastal Motorcycle club and all the volunteers who put so much time and effort to run one of the biggest events of the year.
Thankyou to my sponsors Rockingham Signwriters, Hardiman ATV, Fox Shoxx, Motul, RK Chains and Advanced Auto Logic for your support in 2015.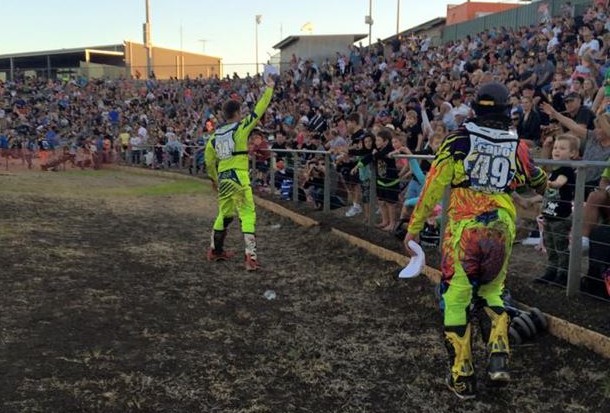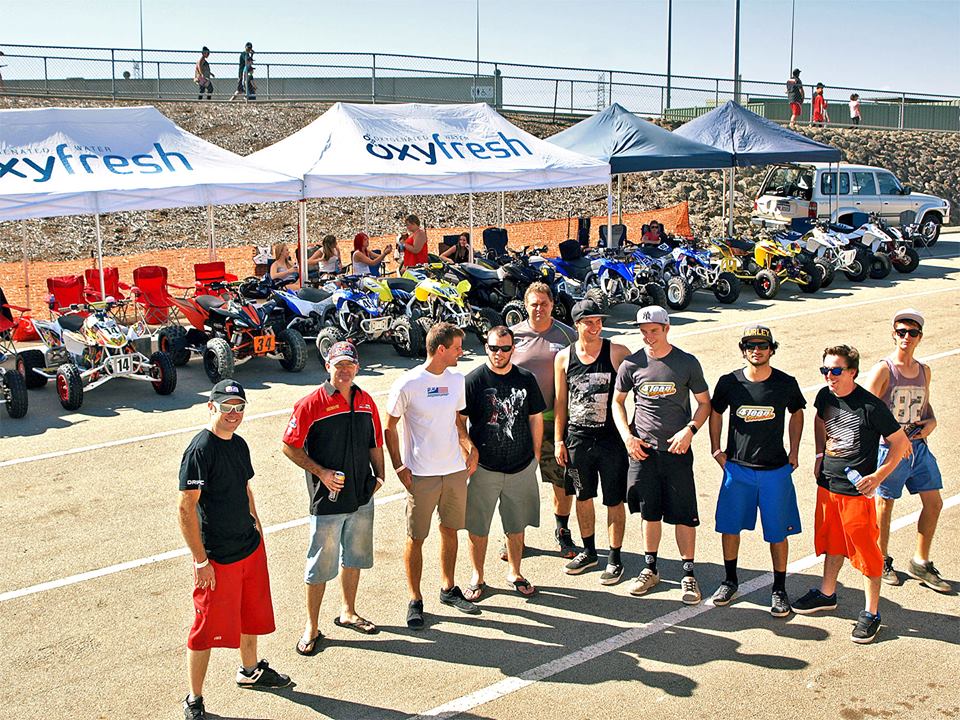 2015 Monster Trucks Unleashed at the Perth Motorplex

Left to right
Colin Balshaw, Troy Cox, Tyron Robertson, Luke Ovens, Mike Croonen, Zac Croonen,
Luke Gaisford, Luke Capogreco, David Norman, Ashley Mills
4TEEN Industries Luke Gaisford write up
"Had a great weekend riding with all my mates putting on a show/races at the monster trucks from 6pm - 6.30pm infront of 15,000 ppl now i know what it would be like to race supercross at A1. And then today having a killer 50 ride with the boys for Blake Croonen birthday happy 15 man racing with the big boys next year

Thank you to everyone that helped out on thet night and Oxyfresh for the hats to give away to some lucky people and Rockingham Signwriters for the cool stickers.
All the riders gave out stickers to the kids in the crowd. 400 stickers didnt go far enough !
To see more pics, Youtube footage etc, go to my facebook page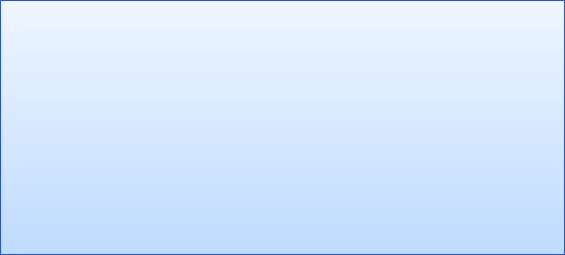 Esperance April 5 2015
Make Smoking History WA State Motocross Championships
State Round 1
Luke Gaisford Report
Well first state round of the years done had a good days racing went 2 1 1 and won the over all for the round, big thank you to all my sponsors that are on board this year and a big thank you to my parents for helping get every thing ready for the first round, biggest thanks to Luke Capogreco for driving me the 1500km return trip to Esperance and keeping the bike looking clean and holding together and his girl friend Celeste. Big thankyou to my lovely lady Kaiti for getting my gear clean and sorted and every other thing she does.
Please support the sponsors who support 4TEEN Industries
Rockingham Signwriters, Hardiman ATV, Fox Shox, Lonestar, RK Chains, Motul Oils, Advanced Auto Logic, Graft'n Grapes & OxyFresh.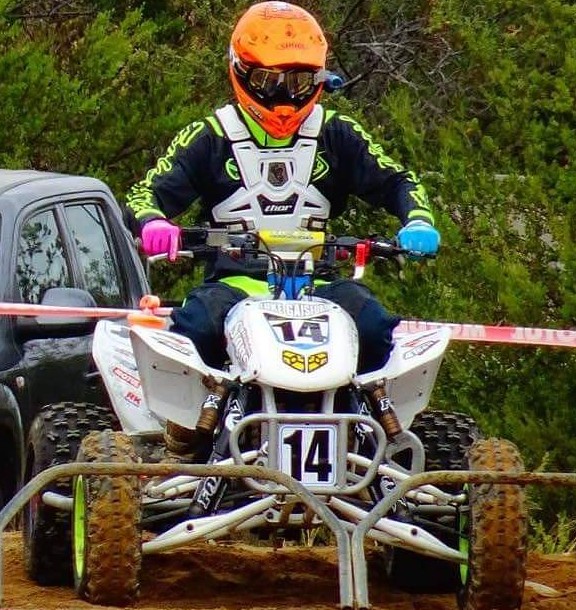 Pics Miss Capo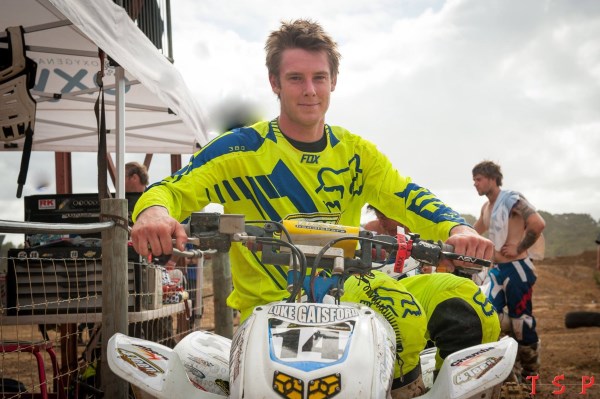 Pic True Spirit


Update since April 5 til now Each weekend the 4TEEN Team decide where to go riding, who needs to work on what type of riding, or whether bike setup is in order. Over the last month weve been to quite a few different places, including farms, open tracks in the bush, Coastal MCC and been having some fun times off fishing. Weve had a few calls from people who want to come riding, and the more the merrier, enjoy what your doing, enjoy your riding, it shouldnt be a chore fellow riders ! Always available on facebook click on the link above
See you Sunday May 10th at AJS Motorcycle Club for round 2 of the 3 round WA State Championshps.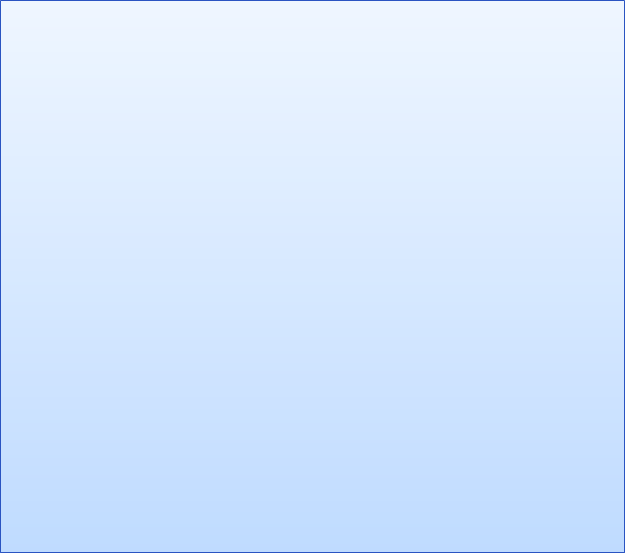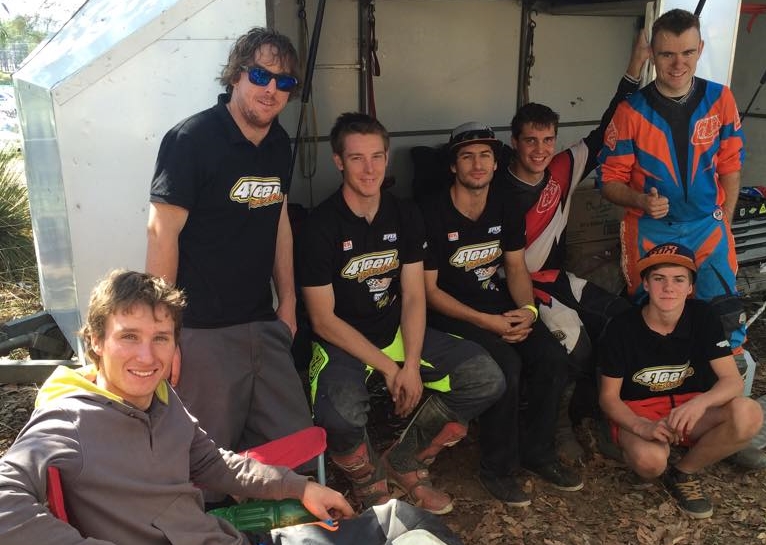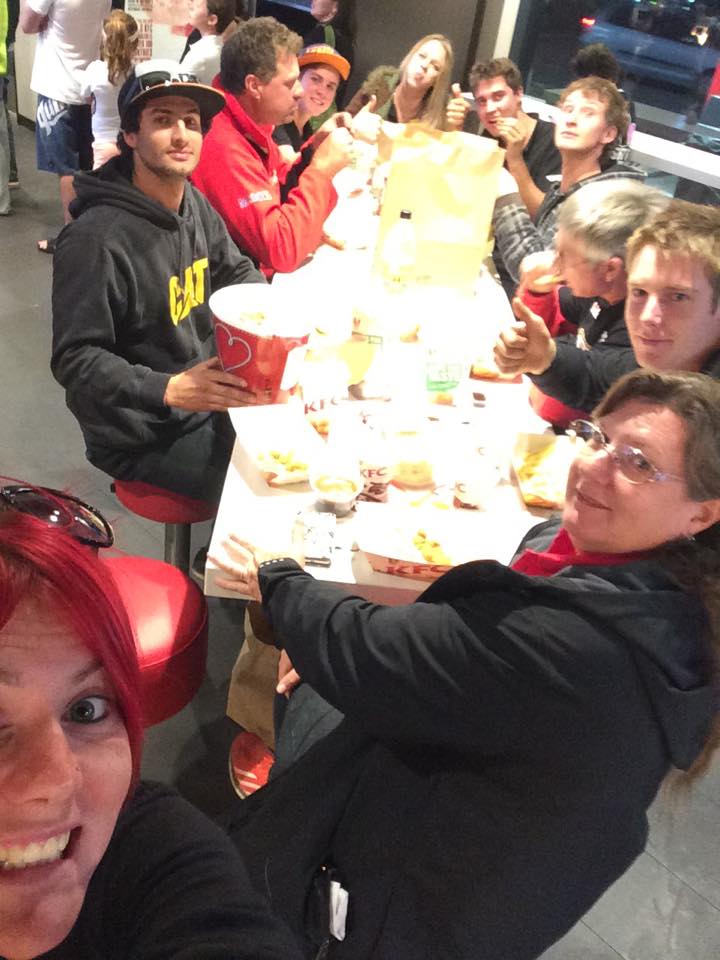 Round 2 wrap up at AJS MCC
Make Smoking History WA State Quad MX Championship
Rough start to the day with the #14 and #41 machine having electrical problems in qualifying Luke Gaisford having to change to his spare bike to qualify. With all the 4TEEN team qualifying for the round it was back to the pits for bike prep, the team worked on Luke's bike to try and get it back out on the track but with no luck he was riding the Yamaha for the day.
Race 1- with the gates full and the 5 second board up it was game on
All the team put in a great effort and good results for the first race Luke Gaisford finishing 2nd, Ashley Mills finishing 5th, Zac Croonen 8th and Colin Balshaw 13th
Race 2- with the team ready to go all out after the number 1 spot it was a great battle Luke Gaisford having a roll over in the first lap he was on a mission to get back up front, Zac also having some bad luck and having a rollover but he was back on the bike to finish the Moto, Ashley having a great start to the round with a great start and consistent placing he was on the right track, Colin this being his first round for the season put in the effort and put down some great consistent laps some more great results from the team
Luke 2nd, Ashley 6th, Zac 14th and Colin 11th
Race 3- it's was all or nothing for the last race all the riders on the line ready to give all they had left in the tank.
With a great start the team was on a roll Luke sitting in 1st Ashley in 3rd Zac in 7th and Colin in 12th the team was doing all they could to get an all in top 10 Finish
With the track having changed since race 1 and 2 the boys tackled it and held their positions all the way to the end.
The team put in a great effort all day and tackled whatever the day through at them
With some great overall results for the day with Luke finishing 1st Ashley 4th Zac 8th and Colin 11th
The team will regroup and keep up the training ready for round 3 at Coastal Mcc on Sept 20th
Biggest happy Mother's Day to all our mums, we thank you for all the support you give us. Also to all our sponsors and supports we wouldn't be a team without you all.
This is chief spanner spinner Capo and Kaiti signing out until next time!

Keep an eye out for a big weekend on June 6th & 7th where you will see Mike Croonen and Zac Croonen racing Finke and Luke, David, Colin, Ashley & Luke Capo racing the Manjimup 15000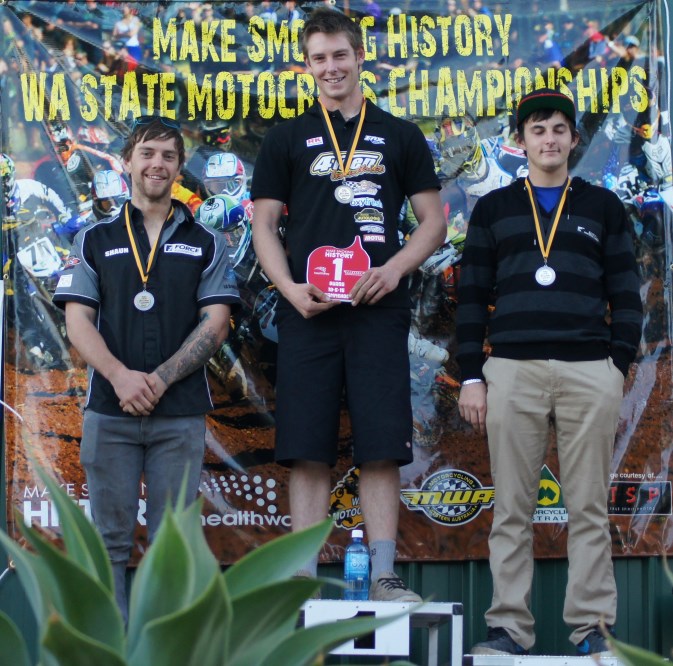 Saturday 16th May two of our riders headed south to race in a enduro in Katanning entering in the pony express class.
The team had a great start to the day sitting in the top 5 of there class.
3rd lap and Ashley Mills had closed the gap and they were sitting in second right on the tail of the lead team
Zac Croonen headed out for his lap and put the 4TEEN team in first place now it was time to drop the hammer and pull away.
Ashley now had clean air and a clear track. Ashley has been training hard all season and pushed hard and gave them a 30 second lead Ashley then had bike problems and had to swap onto Zacs bike half way thru but was still going.
With 2 laps to go the team was looking at a win second place had bike problems and the team had a comfortable lead.
Zac headed out with a 5 min lead on second with 1 lap to go the boys had it in the bag.
The team came thru in first place and won the race well they thought they did. The top 3 teams had changed bikes during a lap and the Katanning committee came to the conclusion that there were going to disqualify the top 3 teams. The top 3 teams were not happy with the result but they knew that they were the top 3 teams they all put in 110% and 4TEEN INDUSTRIES team is proud of the boys effort today.
Zac croonen will continue His training in preparation for Finke Desert race on June 7 & 8
Ashley Mills is setting his sights on a top 3 Finnish at Manjimup 15000
Great effort today boys you are both champions done us proud
The whole team will be competing at the Manjimup 15000 hope to see you all track side feel free to come meet the team.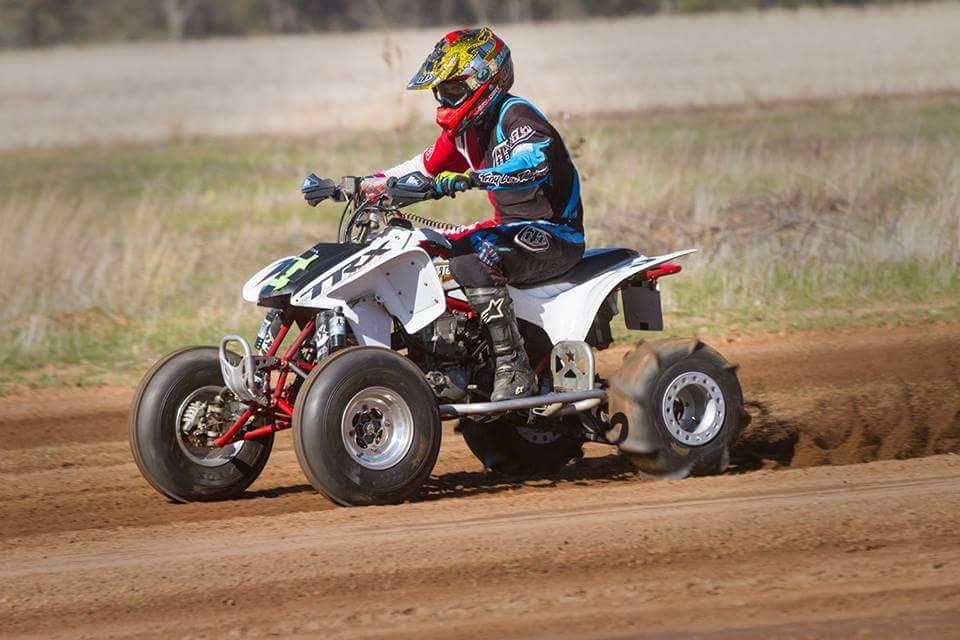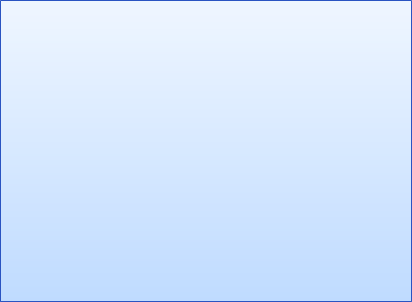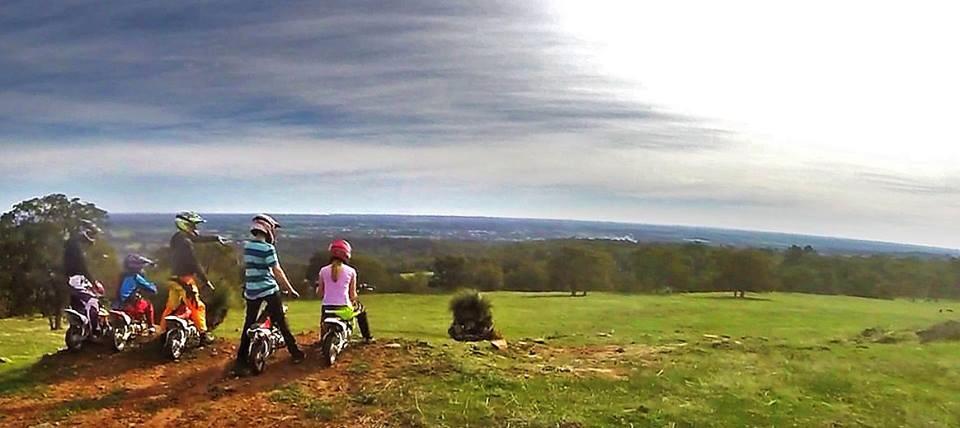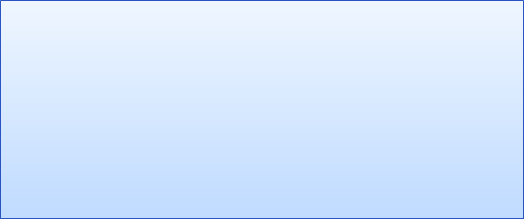 Manjimup 15000
7th June 2015
4TEEN Industries team of Luke Gaisford, Luke Capogreco, Colin Balshaw, Ashley Mills and David Norman all entered the prestigious Manjimup 15000 this year while Zac Croonen and Michael Croonen where out at the Finke Desert Race.
Ashley's bike didnt want to play the game and saw him out during practise. Luke Ovens got the holeshots every race, making for some spectacular passes between the top runners, Luke Gaisford got the win for the day, being his first ever for Manjimup 15000. Luke Capogreco took 5th for the first 3 races, but left his big run for the final moto with an awesome pass on the line to take a 4th, but 5th overall. Colin Balshaw loved the track and enjoyed his first experience of a major Open event, 8th in the first 3 races, 9th in the last, David Norman had some bike problems and finished top 10. As always the 4TEEN crew made a weekend of it camping up the top of rock n roll hill with a great group of families and friends for a good weekend away.
For a full wrap up and more pics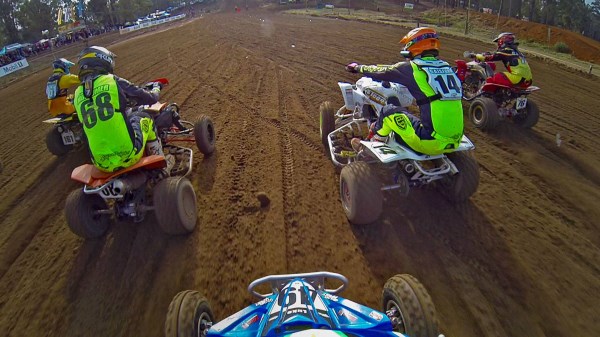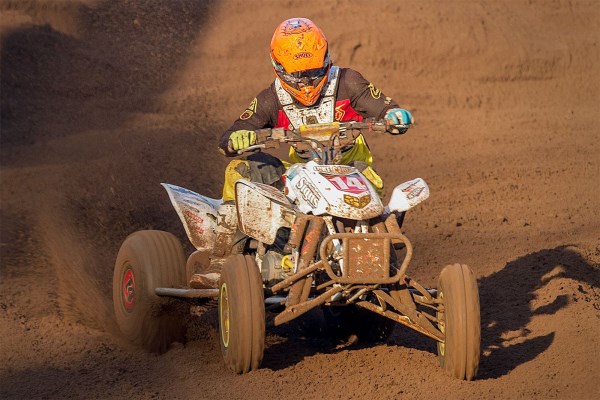 The ATV Social & Racing club hosted a Pony Express/ Enduro event on the 28th June of which most of the 4TEEN Industries riders attended.
Zac Croonen podium in 2nd in Ironman, Colin Balshaw also in Ironman Class, he did 9 laps of the 17 km course but dnf
David Norman teamed up with Troy Cox and together in the A Grade Quadís Team podium 3rd.
Michael Croonen teamed with Ashley Mills in the Quad/2 wheel combined teams and podium 2nd,
Blake Croonen teamed with Jae Dowsett and unfortunately got a dnf with a mechanical in the 200/300 class
while Luke Capogreco teaming with Chrs Howard were given a DQ. after holding a big lead in A Quad Teams.
Caitlin Croonen and Celeste Daly did a Great job in B grade to podium in 3rd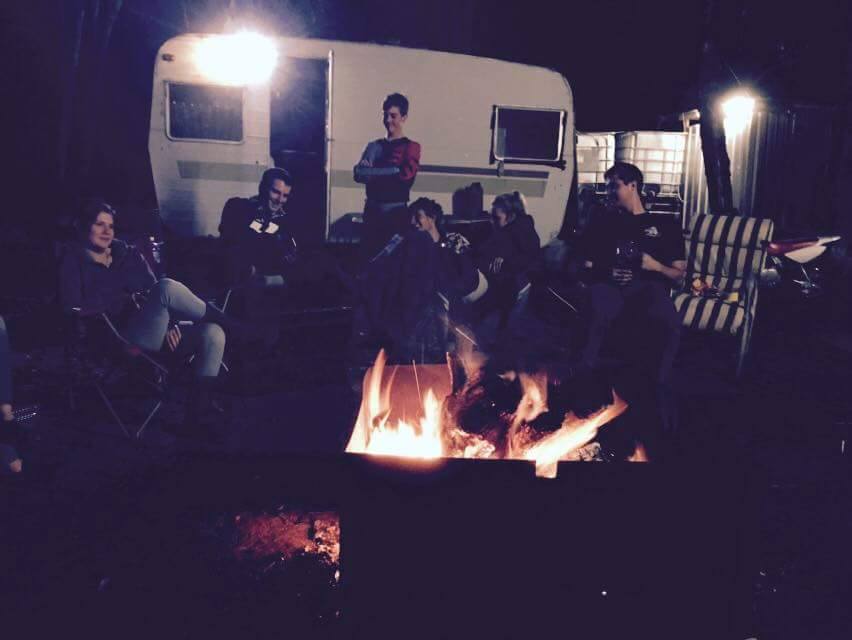 July 4 & 5
The road to Nationals
Hard weekend of training, building a new track and jumps for all the riders.

4TEEN Industries Luke Gaisford heads to Port Pirie South Australia this weekend July 18th 19th to help with coaching of SA's Quad MX Riders. Ron Goldfinch invited the 2 time Australian Champ over to SA so Luke could share his skills on and off the track, and his training regime in the hopes that the knowledge gained from him, will help them with their racing, and give some advanced coaching to riders striving to take their racing to the next level. With juniors its not just about coaching kids, its about helping their parents to coach their kids for the future.
Luke has shared his training program over the last 3 years with WA Riders who are willing to put in 100%, he states theres nothing better than seeing the improvement over the course of a season, and teaching the riders about their bikes, skills and how much enjoyment they get out of being able to ride to the level that they seek to be at. Sometimes they dont even realise how much better they are until the next race meet, when suddenly they have the confidence to ride faster, clear all the jumps, and have energy to burn after the chequers.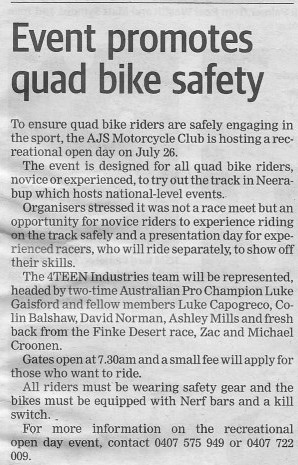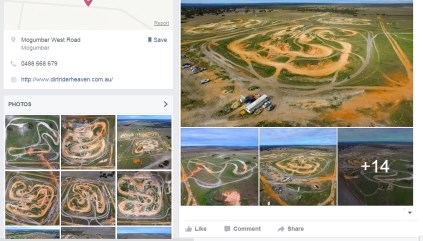 4TEEN Industries riders out in force today enjoying some quality ride time at the Quad Only Go Moto Day at AJS Motorcycle Club. Our youngest team rider in the 250cc class Blake Croonen was getting used to his new ride and just got better and better as the day progressed. Ashley Mills, Zac Croonen, David Norman, Michael Croonen, Luke Gaisford and Caitlin Croonen were spread across the 2 full senior grids getting in some great practise on the fully prepped track. The 4TEEN Team continue to train hard for the upcoming state and National Motocross Championships, the first for Blake at Southern Cross in the first round of the WA Junior Quad State Championships on Aug 8th, followed by the Australian ATV Championships on August 22 23 in Alice Springs NT.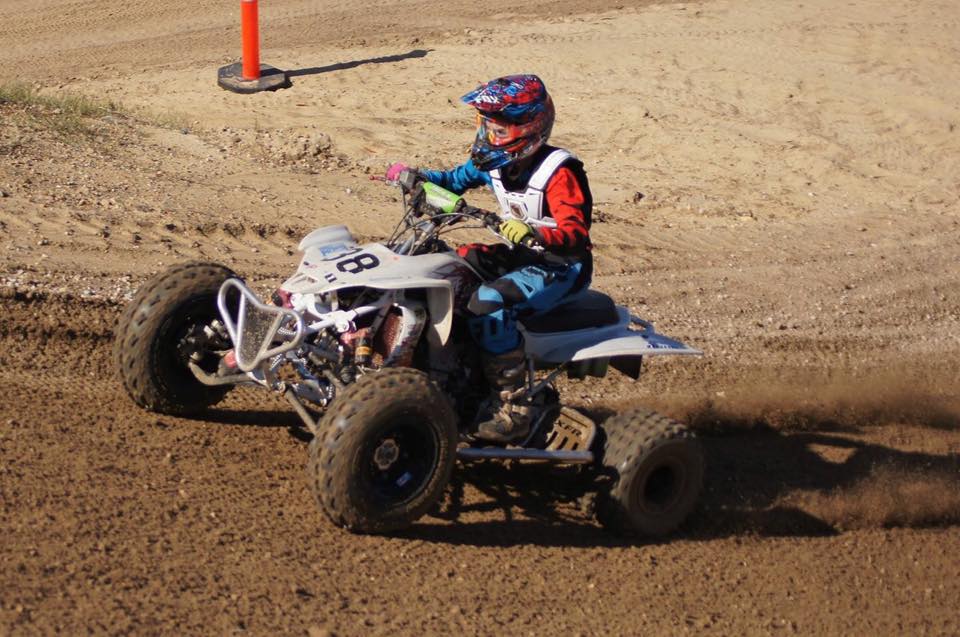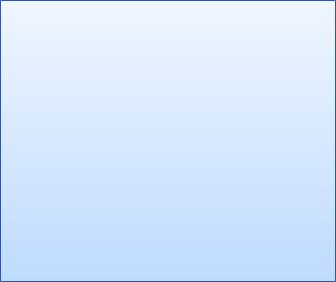 King of the Cross
Aug 8th & 9th
The 8th of August saw the Junior 250cc race within the Kid of the cross, and while it was allocated as part of the Junior Quad State Title, unfortunately the 250 class didnt receive enough entries to constitute a class for Championship points, but the Southern Cross club did run the kids and let them ride the infamous track and award trophies. 4TEEN Industries rider Blake Croonen took the win. The muddy conditions were particularly hard for all riders, but Blake relished getting to race.
The Quad of the Cross on the 9th August saw 4TEEN Industries David Norman finishing in the top 10, David had some tough battles on the day and enjoyed the hard pack track,.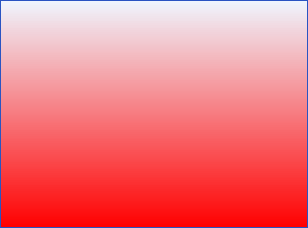 Luke Gaisford Out injured for the rest of 2015

Gaisford suffered a mechanical causing him to crash while out training, suffering quite a few injuries which needed surgery. This is a devastating blow after a solid 2 years taking out the first two state rounds in 2015, Gaisford was looking forward to the Nationals racing against most of the best riders in the country.

Luke will be supporting the 4TEEN Team as they compete without him in Alice Springs NT.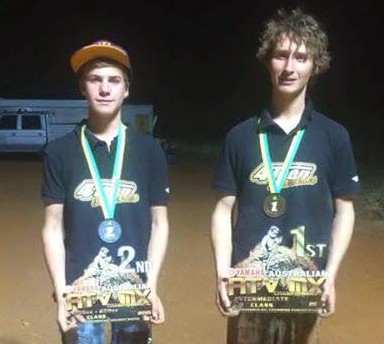 So today was the end of the Australian ATV Championships for 2015 which team 4teen walked away with a Gold in the Intermediate class proudly brought over the line by Ashley Mills. Ash had two wonderful days winning every race and pulling 4 out of 5 hole shots!, after only racing the first Two State Championships, this was Ash's 3rd race meet, Watch out Australia, and welcome to the Pro Class
Blake Croonen is bringing home a silver in the junior 250 class Really proud as this is Blakes 2nd only Race meet!
Michael Croonen finished 9th in Vets
We are super proud of all 4teen industries riders and would like to wish Zac Croonen a fast recovery and we hope to see your smiling face soon!
Thank you to everyone who has supported 4teen industries over the past year, The season isn't over yet so stayed tuned yall!
We'll be back very soon with both Blake & Ash still yet to finish the State championship for 2015
Ashley Mills - I would like to say a big thankyou to my girlfriend Caitlin Croonen for all the help and support putting up with me being in the shed for hours and hours the last few weeks mum and dad for putting up with me and helping me out when needed the 4teen crew Luke Gaisford for helping me train and get fast, Luke Capogreco for letting me use his Elka suspension, Kayla for cleaning my helmet and gear each race Zac kaiti Colin Dave Blake thanks for all your support, Gav Beeck for taking my bike over and back, troy at t&l for tuning my bike it ran sweet all weekend very happy with it, Michael Croonen at Advanced Auto logic for bringing me over to Alice and thanks to anyone else that I've missed go WA crew yewwwww well done Chris Bosnakis Australian champion #1
WA Day Long Weekend
Sunday May 31 one of our 4TEEN INDUSTRIES riders
Colin Balshaw
tested his reaction skills and lined up on the drag strip at the WATPA Dirt Drags in Beverley. Colin was on his A game and took out the win in the 250cc-500cc modified class on his TRX450er. Great results Colin
- Capo
Had another great weekend with the 4teen team and my beautiful girlfriend . From riding our 50s down a road 5km when we run out of fuel to riding a supercross track to having dinner in Freo or riding the 50s through bush land making jumps and tracks there is never a dull moment when we are all hanging out, You are all a great bunch of mates and we always seem to have a great time no matter what we are doing ? now to do it all again next weekend at the Manjimup 15000
- Ash
Meanwhile some of the team visited Dirt Rider Heaven Saturday, plenty of great tracks to choose from, if you hvaent been up to ride the Tracks check out
Dirt Rider Heaven
ask for Les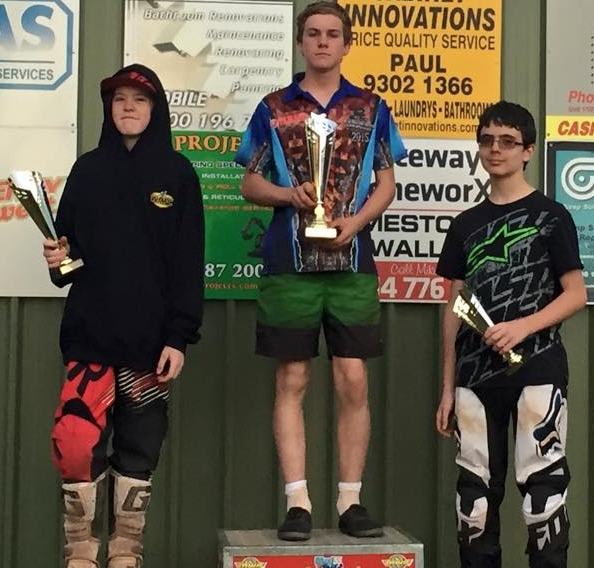 Junior State Championships Round 2 were held in conjunction with the Wanneroo Juniors "Kid of the Sand" unfortunately at this time the Junior 250cc class has only 4 riders competing, and the minimum that WAMX allow to constitute a class is 5 so the class wer'nt given Championship status after traveling across the state to compete. Huge congratulations go to Blake Croonen on the win at Both rounds and taking the overall, Jakob Bosustow on 2nd and Caelan Campione on 3rd with Jack Gaske taking 4th Blake thanked Advanced Auto Logic along with the Dowsetts for the bike and 4TEEN Industries riders for training with him in 2015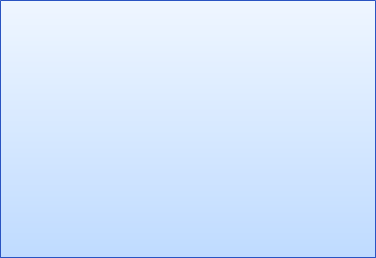 4TEEN Industries Riders head to Alice Springs NT this weekend for the Australian ATV MX Championships. Zac Croonen & Ashley Mills will be on one of the largest grids competing for a National title in the Intermediate Class. Michael Croonen will take on the seasoned riders in the 40 years and over class, Blake Croonen will be looking to make his first National appearance in the Penultimate Junior 250cc Class. Colin Balshaw and the 4Style Media crew will be covering the event, so look out for a podcast soon after the event finalises.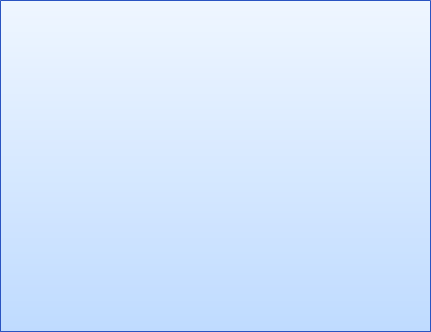 September 20th marks WAMX Quad State Championship final Round in the 3 Round series.
4TEEN Industries riders Ashley Mills, David Norman and Colin Balshaw will be aiming to tackle the notorious sand track of Coastal Park and hopefully increase their overall series finish positions. While Ash is hoping for a podium for the round, logistically a top 5 finish in his first ever season racing would add to his 1st place finish in the Intermediate Australian Championship class recently held in Alice Springs NT. David and Colin will be battling it out for bragging rights between them for the overall for the day, so competition between these two should be fierce.(Giant bag of red Dorito's on the line !)
South Australian Rider Taylor Goldfinch will fly in to ride on the 4TEEN Industries Honda sporting the #7, while he was suppose to be racing alongside Luke Gaisford & Zac Croonen, the broken boys will now be cheering their team mates on from the pitboard area. While Taylor doesnt usually ride a Honda, race on sand, or a grid of 17 quad racers, we are sure he will love the experience.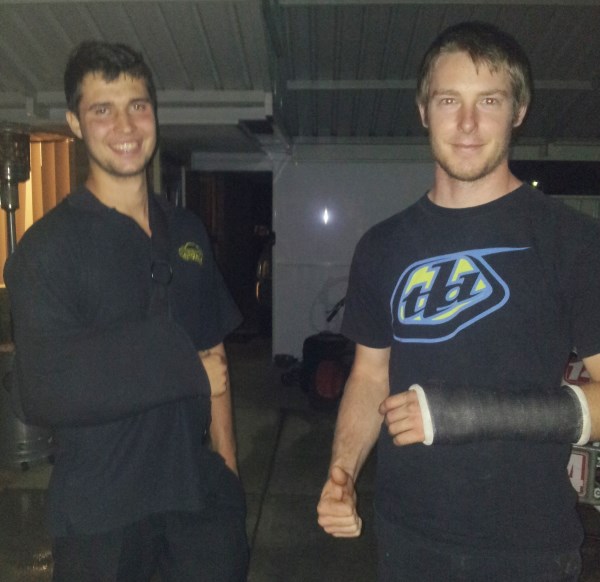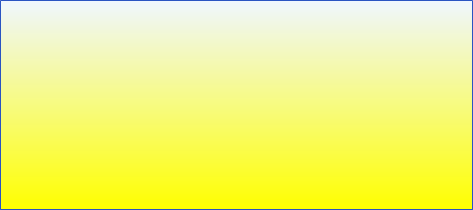 4TEEN Industries riders finalised the 2015 WA Quad MX State Championships with Ashley Mills leading the way taking out 4th for the round (4th 4th 3rd)and finishing 5th for the season.
Colin Balshaw 15th 11th 13th - 12th for the Round and 16th for the series.
Taylor Goldfinch 8th 7th 7th for 7th overall for the round.

Luke Gaisford was 6th for the series after not competing in round 3,
along with
Zac Croonen who was also out for round 3 finishing the series in 15th.
David Norman finished the series in 23rd.
4TEEN Industries riders are already in talks and plans for 2016.