2018 Pro AUST #1
2018 Pro WA #2
2017 PRO AUST #1
2016 Pro WA #1
2016 Pro Aust #2
Pro NT #1 2013
Pro Aus #3 2013
Pro AUS #1 2012
Pro WA #2 2012
Pro NZ #4 2012
PRO AUS #1 2011
PRO WA #1 2011
Pro AUS #2 2010
Pro WA #1 2010
Pro Aus #7 '09
Pro WA #2 '09
Pro AUS #7 '08
INT WA 1st '08
AUS #1 Junior '03 '06
WA #1 Junior '06 '07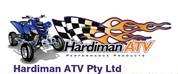 Rockingham Signwriters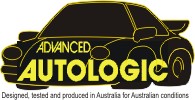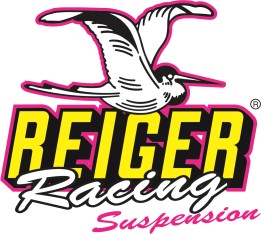 Report 9
Australian ATV MX Nationals
Oct 6th 7th 2018
Luke Gaisford wins the 2018 Australian ATV MX Nationals
Collie & QRWA Motorcycle clubs hosted the 1st WA run Australian ATV Nationals in 8 Years, so it was really amazing for Luke to win in front of his family, home town supporters and sponsors.
Luke has previously won the Australian Championship in 2011 – Coolum Qld, The 2012- 3 round Pro series in WA, NSW & Victoria, 2017 Murray Bridge SA and now 2018 Collie WA.
Luke put together a great series coming 2nd 2nd 2nd 1st 1st getting great starts in all moto's to take the overall title in front of Italian Andrea Cesari Jnr 2nd Jake Vanvliet 3rd, Blake Croonen 4th and Joel Mortimer 5th.
Luke had previously raced the Italian in China in 2016 and again in Italy at the 2017 Quad of nations, and stated he was proud to be racing on a grid of amazing racers in this years Championship. Luke applauded the organisers for putting on an awesome event and raising the titles back to a Championship standard that will be hard to better.
Luke would like to thank all of his sponsors and supporters who always have his back, and keep him racing, especially his 4TEEN Industries team riders, who as a group created the perfect atmosphere to surround himself this year at home. On the podium he acknowledged West Coast Motorcycles and Honda Australia, Fly Racing Australia, Reiger Suspension, RK Chains, Motul Oils, Mindarie Motorcycles, Advanced Autologic, Oxyfresh, JC Performance heads, Hardiman ATV & Lonestar, along with Rockingham Signwriters.
With a personal and heartfelt shoutout to his parents for the long 10 years of racing at Pro Level ATV Nationals racing.
2019 we hope you all will think about coming along for another ride, and see what events we can place into the calendar for Luke Gaisford.

Report 8
The 2018 WA MX State Championship finale
was held yesterday, a long 6 round series that started in April.
Its been an up and down season, though have enjoyed racing this year
as the series has been a good one with 20 riders on the grid at most rounds.
Yesterday was a great finish, with 1 holeshot, made the pass
to get to the front of each race, and take 3 wins, winning the round
and I finished the series 2nd overall having won 9 of the 18 races,
but suffering 4 dnf's put me out of the title hunt.
I felt good racing at Coastal Park
which is where I started Motocross along time ago. 149 senior state round moto's
later, and I still love the sport.
Oct 6 /7 Australian ATV MX Nationals will be held at Collie, and I will be doing my best
to keep that Australia #1 Plate.
Thanks for all your support in 2018, I really appreciate everyones help, in supporting me to do
what I love.
Motul, RK Chains, West Coast Motorcycles, Hardiman ATV, Reiger Suspension, JC Performance heads
4Teen Industries, Oxyfresh, Mindarie Motorcycles, Lonestar, Advanced Autologic, Rockingham Signwriters
WAQuadMX.com
Luke Gaisford

Report 7
Luke Gaisford
Race report WA MX Championships
Round 5 19/8/18
Race 1 – Rounded the first corner in 3rd and got up into first place with a lap and half to go, took the win and was looking forward to race 2.
Race 2 a bit of drama in the first corner, was smacked in the rear end pretty hard, but mostly got away cleanly. Three of us where up the front battling for the lead, when the other two hit each other, ending up straight into my path, we got Tangled, and had to get the quads apart, luckily I got away not losing too many positions, but by now 1st place had 17 seconds lead on me. I got this down to only 3 seconds over the chequers in the 6 lap sprint, and set about repairing my bike.
Was really looking forward to moto 3, and got out to an amazing holeshot and took off, was going through the first set of rollers and suffered a part failure, really annoyed me as it was the last moto of the day I was really enjoying the track and I was going for the race and round win.
Round 6 is at Coastal Park on Sept 16
Report 6
WA MX Championships
Bunbury Motorcycle Club
July 22
Well round 4 had some up and downs. Fastest in qualifying. Moto1 pulled the holeshot and was leading on lap 1 I had a rock go in my chain slide and snapped my chain before lap 1 was over.
Moto2 got another good start passed for the lead on lap 2 and started to pull away from 2nd place. The deep mud causing my bike to over heat. I pulled over into the mechanic area let the bike cool down and got going again and got back to 4th. Moto3 pulled another good start and passed for the lead by the 3rd corner and rode away with the win. Leaving me 7th overall for the day but still 2nd in points for the championship

Big thank you to David Stacey for there help on Friday night getting my bike ready to race. Gareth ,and Mike for the repair work to my bike before moto2. Blake Luke Kara Brooke Mum and Dad and Lauren and everyone for all your help all weekend means so much
And thank you to all the great companies behind me Thank you
#4teenindustries #RKchains @motulaus#Rockinghamsignwriters #autologic@oxyfresh_australia
@hardimanATV #jcheads#reiger#WCM @westcoastmotorcycles #mindariemotorcycles @4style

Report 5
WA MX Championship
Lightweight MC
June 24 2018


Luke Gaisford Raced 3 amazing races yesterday at the WA MX Championships, taking out the round win mongst a strong field of Quad riders. Race 1 and Race 2 saw Luke in good battles between the top 5 or so ders, getting up into 2nd,
while Race 3 with a better start, Luke was up into the lead by lap 2 to take the chequers and the overall for the round.
The round saw a poor turnout in two wheel classes, but 17 for the quads
which was almost a full grid, the track was perfect, fast and the weather beautiful. 5 Classes for the day had a quick turn around with
practice and 2 full rounds done by midday, with just 1 round in the afternoon.
The hard pack races are now done for 2018 with the next 3 sand rounds, Bunbury, WJMC and Coastal are not to be missed.
Luke stated "Thankyou to all my sponsors for your loyalty and support,
this was my 50th State Round 2007 –2018,
its been an amazing journey so far and without your support, this would certainly have been out of my reach.
To take this round win after 11 years, was pretty special"

Report 4
WA MX Championships
Luke Gaisford Celebrates his 50th State Round (Senior)
at Lightweight Motorcycle Club
on June 24th, at the 2018 WA MX Championships Round 3.
Luke commenced his Senior State Round Racing in August 2007 where he completed
2 rounds in the Clubman Quads winning all 6 moto's, in 2008 as an Intermediate rider
he won all races across 6 Rounds.
Luke was graded Pro at the end of 2008 and started his career at State & National level.
Results to date
WAMX Championships 2007 - 2018
3 WA State Titles - Pro / Open Quads 2010 2011 2016
49 Rounds, 41 Podiums, 137 Races, 115 Top 3 finish, 73 x 1st place

Lightweight MC is based at Hendley Park on the South West highway Whitby, 5kms South of Byford.
Racing starts at 8.30am, Spectator entry is $20

Report 3
WA MX Championship
Round 2
April 22 - 2018
Beverley MC

Not the weekend we wanted fastest in qualifying. Moto 1 had a bad start got back to 2nd with some bike problems at the end of the moto. Moto2 had to ride my old bike that hadn't been used in month and on lap 3 had a electric problem and couldn't get the bike restarted. Unfortunately that was my day over as I couldn't fix either bikes for moto 3.
Few weeks off till the next round. Big thank you to my parents and @zachary_croonen
And @capo49 and my girlfriend @hannahleestorer and others that helped me get my bikes together on the day.
Thankyou to my Family, friends and the Companies who support my Racing, without you all this would be impossible.
Rockingham Signwriters, Motul, RK Chains, West Coast Motorcycles, Reiger Suspension, Oxyfresh, Hardiman ATV, Mindarie Motorcycles, JC Performance Heads, Advanced Autologic.

Report 2
WA MX Championship
April 1 - 2018
Manjimup MC
The 2018 WA MX Championship race season started this Easter Sunday April 1 at the historic Cosy Creek at Manjimup, I was looking forward to getting back behind the gates as we havent raced Championship races since October 2017. The last 2 times Ive done the Manjimup 15000 I had won 8 from 8 moto's and hoped to keep the run going at the State round with 3 wins. I had a pretty good battle in the first 2 moto's, the lead changing multiple times throughout the race, the track was awesome and it's the only place you can jump those amazing uphill jumps and show off just what Quads Can do. I took the win in all 3 moto's, had a pretty good day, though will no doubt be spending the next 3 weeks training and in the shed preparing for round 2 at Ulinga Park Beverley. I havent been there for over 10 years, and have never raced the track, so it will be something new and exciting.
Thankyou to my Family, friends and the Companies who support my Racing, without you all this wouldnt be impossible.
Rockingham Signwriters, Motul, RK Chains, West Coast Motorcycles, Reiger Suspension, Oxyfresh, Hardiman ATV, Mindarie Motorcycles, JC Performance Heads, Advanced Autologic.

2018 Report 1
The 2018 Western Australian Motocross Championships will start on April 1 at the Historic Cosy Creek Circuit at Manjimup. Having staged the Motocross of Nations in 1992 and having hosted a World MX GP round in 1993, and many years of the infamous Manjimup 15000, the circuit history is one of prestige. Manjimup is one of the favourites among many a rider and having a Manjimup 15000 trophy on your shelf always holds pride of place for those lucky enough to have won one.

In saying this the Manjimup club will host its very first WA State Championship round and it will be a double header with Juniors on Saturday and Seniors on Sunday.

4TEEN Industries #14 Luke Gaisford the 2017 Australian Pro QUAD MX Champion will be competing at all rounds of the WA Championships. Luke spent 2017 Racing in The Netherlands and represented Australia at the Quad of Nations in Italy, along with a few WA Rounds and the Australian Championships, a huge year in anyone's books. Luke will spend this year racing, training the young 4TEEN riders and promoting the sport of Quad racing, whether it be at a Nationals, State, Go Moto or Enduro.
4TEEN Industries Opens up their training days to lots of riders and welcomes anyone who wants to come along and be part of training on and off the track.
Luke would like to thank his 2018 Sponsors and support team of West Coast Motorcycles, Reiger Suspension , Rockingham Signwriters, JC Performance Heads, Oxyfresh, , Motul, Hardiman ATV, Lonestar, RK Chains, Advanced Autologic, Mindarie Motorcycles.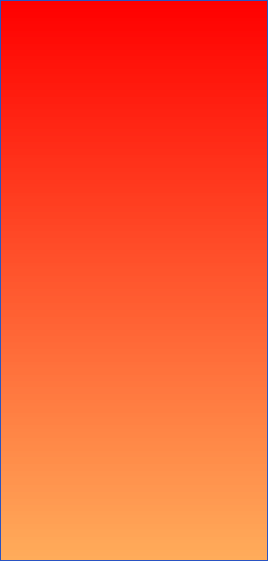 Luke Gaisford
Results to date
WAMX Championships 2007 -
53 Rounds
43 podiums
149 Races
124 Top 3 finish
79 x 1st place

Australian National Moto's Pro
2008- 2018
58 Moto's
43 moto's in top 5
18 x 1st
23 x 2nd
4 x 3rd
2 x 4th
1 x 5th

International Moto's Pro
New Zealand, China, Netherlands
Germany Italy
23 Moto's
1 x 1st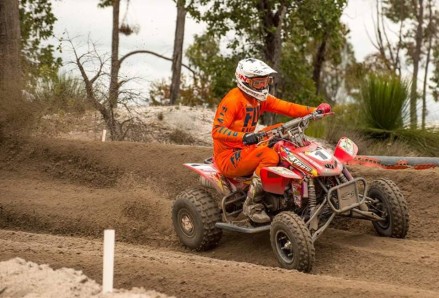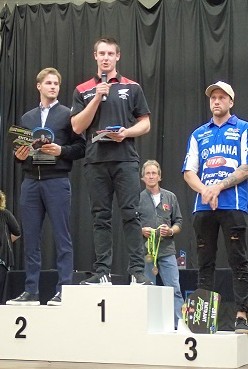 Donate to Luke Gaisford BSB 066159 Acc - 10642273
Please include your name as reference -